Biography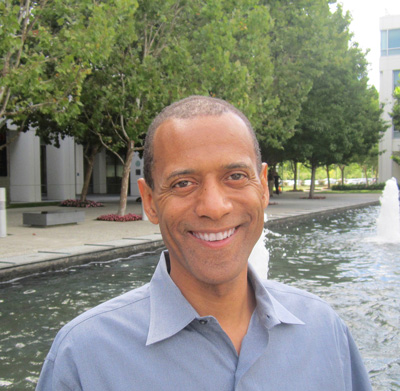 Lawrence Ellis is an internationally respected complex systems leader, consultant and coach operating at the intersection of human, ecological, technological and other systems. His main focus is on Collective Leadership Intelligence, leveraging the imaginations, skills, and resources of leaders to create a culture that would be welcomed by most people around the world. Lawrence uses a range of vehicles to help shift our global culture away from ecological destruction, extractive and exploitative economics, and inhumane political and social systems… towards a life-honoring culture.
His unique approach combines the best of contemporary innovations and time-honored traditions to promote systemic, large-scale change. A Rhodes Scholar who took his graduate degree at Oxford University, Lawrence has worked with executive leaders, filmmakers, Indigenous elders, fellow visionaries and others to find solutions for a viable future for humanity, other species and the planet.
Lawrence is the CEO Emeritus and Founder of Paths to Change Consulting, a network of thought-leaders developing optimally effective organizations, and catalyzing strategic changes in organizations, communities and large systems. He is a film producer with the award-winning film company Planetary Collective (winners of a 2013 Environmental Media Award), has taught numerous workshops, and led many sold-out transformational retreats. Lawrence executive-produced the global tele-summit, Indigenous Wisdom & Modern Science, featuring 20 internationally acclaimed leaders. In 2011 Lawrence was honored as a visionary change leader in Mindy Audlin's book, Let It Begin With Me: 21 Voices Of The New Peace Movement.
He is a Trustee of World Merit, and serves as the Lead Sustainability Engager/Advisor with/to its 100,000 young leaders, ages 18-35, in more than 100 countries around the globe.
The Motivation
A note from Lawrence:
"For decades I was passionate about the environmental challenges of our time, from climate change to species extinction, and the crisis of consciousness behind them. I remain committed to addressing these potentially cataclysmic threats, not only for human beings, but also for other systems and species on the planet. Other drivers that will influence our future, like Big Data and Artificial Intelligence (AI) are of equal concern. Some of these new advances carry tremendous promise, but may also contain untold perils. As I investigated this landscape and where my efforts might be of most use, I realized that for decades much of my right livelihood as a Full-Spectrum Sustainability expert was focused on developing and supporting world changing leaders and also leveraging my own leadership capabilities in support of a viable future. My training as a complex systems theorist and consultant teaches me that there are innovative ways to form collaborations between human organizations and societies, as well as computer data and AI.
My personal awakening was inspired by my work with leadership cohorts, such as AVAAZ.org, a global network of 43 million people who work to create solutions around pressing issues such as climate change, ethnic cleansing, and systemic abuses of power.
Similarly I was inspired by my work with top leaders in Silicon Valley in the American Leadership Forum, one of the preeminent leadership fellowships in the U.S. Their mission, which I'll paraphrase, speaks to the heart of my own work:
'to build diverse networks of leaders to support the creation of a Silicon Valley that is equitable, resilient and thriving… thus able to courageously navigate the biggest challenges of our time.'
While I continue to care deeply about the sustainability and inequity challenges that face our time, I have come to see that the highest leverage point for change is through Collective Intelligence, and in particular, Collective Leadership Intelligence for transforming the world we have into the world we want."
The Work
Executive Coaching
Lawrence's work as a Leadership Development Coach has proven to have far-reaching impact, not only for his clients, but for the organizations, communities and industries with which he has consulted. Lawrence brings 25 years experience as an executive and leadership coach. He is passionate about supporting clients to access their full presence, develop their highest visions, navigate challenges skillfully, and produce extraordinary results.
For more about Executive Coaching, CLICK HERE.
Consulting and Cultivating Collective Leadership
Lawrence uses Collective Leadership Intelligence, Complex Systems, and Organizational Consulting to assist individuals, organizations, and movements to become more effective and efficient.
For more about the work of Lawrence and his colleagues at Paths To Change Consulting, visit their ONLINE HOME.
Full Spectrum Sustainability
One of Lawrence's unique contributions to the sustainability movement is what he calls, Full-Spectrum Sustainability™ – an integrated, whole-system response to the calling for humans to step into a new way of being.
For more about Full Spectrum Sustainability, CLICK HERE.
Film Work
Planetary, The Film
Lawrence Ellis served as a consulting producer, casting consultant, and featured expert for the feature-length sustainability-focused documentary film, Planetary. He is also a senior advisor to the award-winning company behind the film. Planetary premiered at the South by Southwest Film Festival in March 2015.
Learn more about PLANETARY.
Other Film Work
Lawrence serves as Senior Advisor and Associate Producer of a film called Hidden History, a documentary about the sacred spirituality of Two Spirits, Twin Spirits and their counterparts among Indigenous peoples on all continents.
He is also Executive Producer of the film, A Rare Interview with Paula Gunn Allen, the great Two-Spirit poet, novelist, scholar and activist.
In addition, Lawrence serves as Executive Producer of the film Two Spirit, Twin Spirit – Historic Gathering in 2008.
Conferences and Symposia
As a respected thought-leader, Lawrence has been invited to participate in a variety of global conferences and symposia, sharing his insights and expertise in the areas of sustainability leadership, Indigenous wisdom and modern science collaborations, transformational activism, and complexity-science/complex-system organizational consulting.
For sampling of Conferences and Symposia, CLICK HERE.
Teaching
Lawrence has for years immersed himself in many of the ancient connective traditions, and uses skillful means to bring their transformative messages and practices to a variety of audiences. He has coined the term the Omniview Effect™ to describe his unique approach to using whatever skillful means are appropriate – from ancient wisdom traditions to modern innovations – to awaken or deepen in others this transformative sense of interconnectedness.
HERE is a small sampling of Lawrence's transformative teaching engagements.
Activism
Lawrence's dedication to his right livelihood isn't just focused in his work, but is also interwoven with engaged activism on behalf of individual, group, community and planetary wellbeing, in service to a truly sustainable and life-honoring culture.
HIGHLIGHTS of Transformative Activism.
The Praise
Over the years, Lawrence has earned much praise from his clients and colleagues for his work, as well as numerous awards and distinctions. A small sampling includes:
Contact
You can reach me directly by phone at (510) 444-7284. Or, fill out the form below and I'll get right back to you.